General Cleaning Gold Coast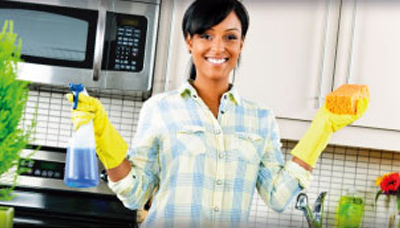 After a busy shift at work, using your time to clean the house depletes your energy and limits your availability to enjoy other important activities. Why not treat yourself and hire us?
We have the reputation for providing quality house cleaning and maid cleaning servicing Gold Coast and its surrounding areas. We do our job right at the first time!
We offer various options for domestic cleaning, and our professional cleaning network will make sure to handle your home with care while cleaning. Our housekeeping services are flexible to suit your busy life-style and we have designed our services to meet your daily needs and make your life easier.
Housekeeping Gold Coast - Experts You Can Trust
Get the kind of clean that only comes from a team of specialists! Unlike other domestic cleaning services that use basic cleaning techniques our professional General Cleaning Gold Coast services provide a methodology that only comes from years of experience. This is applied to your home to ensure we offer a detailed clean every time. Our network's strict attention to detail is what homeowners love about us what keeps them coming back for more.
Why Hire Us?
Here are some of the best reasons to hire Gold Coast City Cleaners for housekeeping:
Convenience - We can make your life very convenient. When you hire us, you can remove daily chores like cleaning, bed-making, vacuuming and other home related tasks. You will no longer be responsible for these chores.
Value For Time - Hire our housekeeper and you have plenty of time to spend with people who matters the most. No more excuse for not making it to family dinners or your child's school meetings.
Expertise - A reliable house cleaner is knowledgeable on the best solutions necessary to keep the home spotless and dirt free. Our professional cleaners are trained to take care of your home and eliminate all dirt, stains and spoils.
Below you will find a detailed list of our services, grouped by area:

Clean and sanitise fridge interior/exterior
Clean and sanitise microwave interior/exterior
Clean appliance exteriors
Clean range hood
Scrub sinks around facet and drain area
Clean oven interior and exterior
Clean taps
Clean splashbacks
Clean stovetop
Clean and sanitise bench tops
Clean interior/exterior of cupboards (3 metres high)

Dust surfaces
Dust skirting boards
Dust window sills and tracks – 3 metres high
Polishing
Clean door trimmings and handles
Vacuum carpets
Mop all surface types (vinyl, tiles, wooden flooring)
Interior cobwebs removed - 3 metres high
Clean interior windows only - 3 metres high

Disinfect the toilet
Sanitise the basin
Clean sink and taps
Clean mirrors with a streak free solution
Clean splash backs and vanity surfaces
Clean cupboard interior/exterior
Clean bath or shower unit to remove grime

Clean cupboard interior
Clean cupboard exterior
Clean mirrors
Book Our Housekeeper Today
Let us clean your home so you can relax!
Call us today on 07 3726 3160 and our customer service representative will help you with your cleaning inquiries.
Free yourself with the burden of cleaning and let Gold Coast City Cleaners tidy up your home.